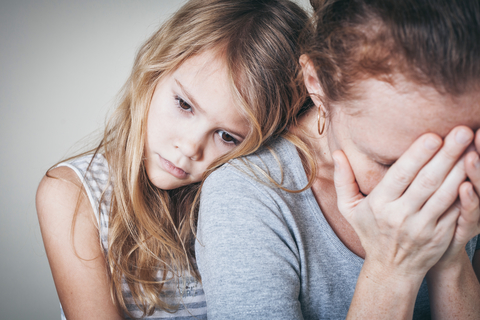 No one asks to be part of a traumatic event.
But when it happens to a family member, friend, co-worker or other situation there are steps you can take to ensure the safety of everyone involved, trying to cope or trying to assist.
It is important to realize the challenges and the processes that are involved in the unfortunate event of a suicide, murder or unattended death cleanup.
When a tragedy strikes proper suicide, trauma cleanup of a home, property or vehicle can only occur utilizing specialized equipment and a licensed professional. In certain situations, extensive damage can occur where biohazardous materials can seep into baseboards, carpet and subflooring, as well as spread under walls, and into drywall, creating a complex situation that must be handled correctly.
To ensure complete cleanup of a suicide, regulations must be met. Not just anyone can complete the cleanup of a trauma scene, homicide or suicide. In order to meet OSHA's strict regulations for collecting, decontaminating and disposing of biohazard materials, trained personnel require a Bloodborne Pathogen Certification.
There are standards that must be adhered to that will avoid dangerous health risks because of exposure to blood-borne pathogens.  Hidden dangers, not detected by a typical cleanup crew who are not qualified to handle a biohazard situation, can potentially leave behind blood and bio fluid that can cause serious health risks to those who come in contact.
If you need assistance paying for cleanup services your insurance company may cover some of the needed cleanup and restoration services depending on the situation. HazSTAT will work directly with your insurance company in order to help minimize the stress and confusion you're feeling while dealing with the effects of a suicide.
If you find a person who has committed suicide, contact the authorities and do not disturb the scene or body. Be very careful not to come into contact with bodily fluids  as these substances carry diseases, bacteria and other dangerous toxins. Blood and bodily fluids can carry potentially life-threatening diseases like HIV and hepatitis.
One out of every 24 people has Hepatitis B, Hepatitis C or HIV and these pathogens can survive in a deceased person for a considerable amount of time – up to 16 days after death, depending on the temperature and surrounding environment.
Trauma scenes include;
Suicide
Homicides
Traffic/Industrial Accidents
Decomposition and Unattended Death
Tear Gas
Police Department Services
Blood Cleanup Professionals
HazSTAT is Available 24/7
HazStat is here for you with and can assist you with biohazard cleanup in Orlando, Tampa and Jacksonville after a suicide, murder, or accident. Our professional team of highly trained individuals can sterilize your home and prevent the potential of bloodborne pathogens from spreading or infecting other areas or coming into contact with anyone in the home. Hoarding cleanup services are also available. Call: 1.855.HAZSTAT (1.855.429.7828) or contact us via email.