We understand every trauma situation is different and we are here to assist you with expert blood cleanup services.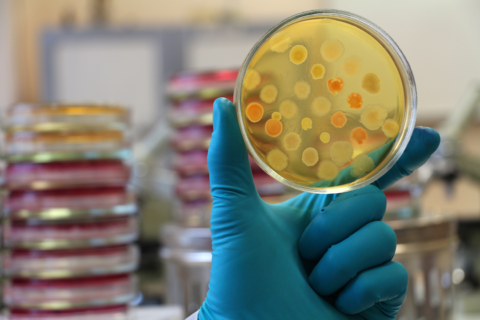 Exposure to biological and chemical contaminants can pose serious health consequences if not removed properly.
There are often unexpected consequences to bacteria and viruses when they are not properly disinfected. Proper disposal when dealing with these jobs is important. Blood comes with a host of possible health risks.  Unprotected contact without safety equipment can lead to the transfer of harmful and sometimes deadly consequences for those involved.
The cause and extent of the blood may necessitate professional biohazard cleanup.
How do you know? Blood: human blood, human blood components, and products made of human blood can expose you to a number of bloodborne pathogens: HIV, Hepatitis B, Hepatitis C, MRSA, and other transmittable diseases. If infected with certain types of bacteria, infectious diseases and bloodborne pathogens, please get immediate help to determine the threat level you might be at risk too.  Not knowing how serious this contamination can be could bring about life threatening health situations.
If you're an owner or employee of a business, it's imperative that you follow OSHA regulations with regards to cleaning up biohazardous substances to protect yourself, your employees and your customers.
Our blood cleanup experts will ensure all potential blood borne pathogens are remediated from the scene. We thoroughly remove and sanitize visible blood stains in your home, vehicle or business. We ensure that your home or business is safe again.
HAZstat technicians are specially trained to assist not only the blood cleanup process, but also the overwhelming physical and emotional issues that come after an unexpected trauma or death. We will promptly respond to your location day or night. Once the scene has been evaluated you will be provided with a true estimate based on the scope of work needed to the home or property.
HazStat is here for you with and can assist you with biohazard cleanup in Orlando, Tampa and Jacksonville after a suicide, murder, or accident. Our professional team of highly trained individuals can sterilize your home and prevent the potential of bloodborne pathogens from spreading or infecting other areas or coming into contact with anyone in the home. Hoarding cleanup services are also available. Call: 1.855.HAZSTAT (1.855.429.7828) or contact us via email.