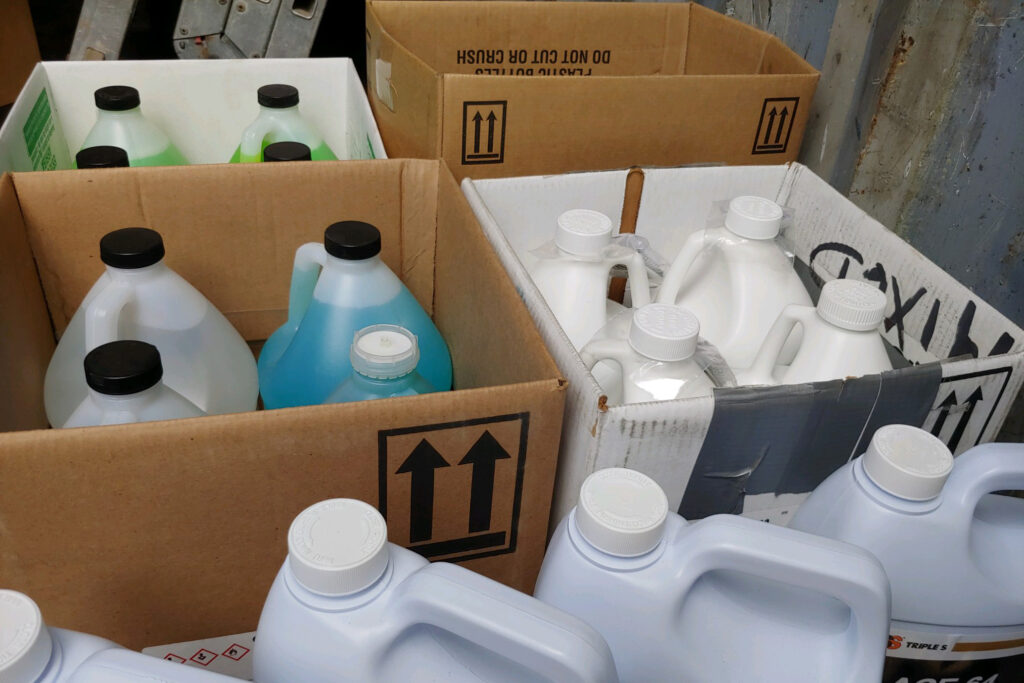 In the United States, there are multiple confirmed cases and dozens of investigations underway into potential infections across the country. Health experts have been warning that the virus's spread in the country is inevitable. That means it's time to prepare your home and business in case your community is affected. Our services include the cleaning and disinfecting of all infected materials and they are properly disposed of as biohazard waste.
The severity of illness or how many people will fall ill from COVID-19 is unknown at this time. If there is evidence of a COVID-19 outbreak in the U.S., employers should plan to be able to respond in a flexible way to varying levels of severity and be prepared to refine their business response plans as needed. For the general American public, such as workers in non-healthcare settings and where it is unlikely that work tasks create an increased risk of exposures to COVID-19, the immediate health risk from COVID-19 is considered low. The CDC and its partners will continue to monitor national and international data on the severity of illness caused by COVID-19, will disseminate the results of these ongoing surveillance assessments, and will make additional recommendations as needed.
CDC Recommended strategies for employers to use now:
Actively encourage sick employees to stay home:

Employees who have symptoms of acute respiratory illness are recommended to stay home and not come to work until they are free of fever (100.4° F [37.8° C] or greater using an oral thermometer), signs of a fever, and any other symptoms for at least 24 hours, without the use of fever-reducing or other symptom-altering medicines (e.g. cough suppressants). Employees should notify their supervisor and stay home if they are sick.
Ensure that your sick leave policies are flexible and consistent with public health guidance and that employees are aware of these policies.
Talk with companies that provide your business with contract or temporary employees about the importance of sick employees staying home and encourage them to develop non-punitive leave policies.
Do not require a healthcare provider's note for employees who are sick with acute respiratory illness to validate their illness or to return to work, as healthcare provider offices and medical facilities may be extremely busy and not able to provide such documentation in a timely way.
Employers should maintain flexible policies that permit employees to stay home to care for a sick family member. Employers should be aware that more employees may need to stay at home to care for sick children or other sick family members than is usual.
All employers should be ready to implement strategies to protect their workforce from COVID-19 while ensuring continuity of operations. During a COVID-19 outbreak, all sick employees should stay home and away from the workplace, respiratory etiquette and hand hygiene should be encouraged, and routine cleaning of commonly touched surfaces should be performed regularly.
At Hazstat, we are closely monitoring and providing our clients with services now to help ward away as much of this outbreak as possible. We can come to your home or place of business (hotels, gyms, massage, retail store, restaurant, childcare center, school and any other building) to decontaminate and neutralize the property. CDC and EPA approved sprays are used to wipe surfaces. After hours viral fogging machines are available to rid the property of harmful substances that can spread infection.
Virus Cleaning Services provided by Hazstat
Fully encapsulated personal protective equipment (PPE) and full-face respirator masks are worn at all times by our certified cleanup technicians
Our disinfectants are CDC and EPA approved industrial-strength with a broad spectrum kill claim