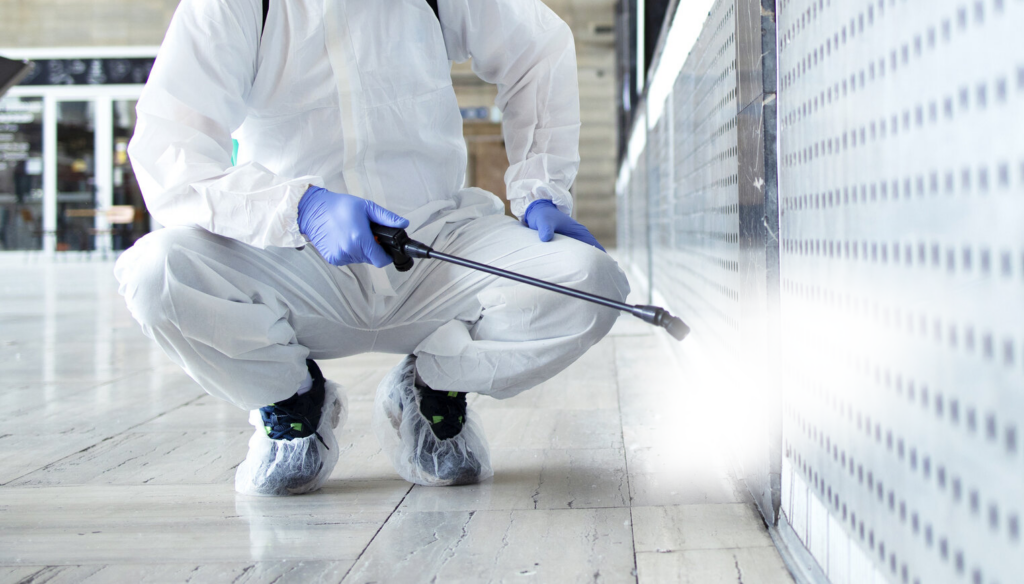 Disinfect Surfaces for Viruses and Diseases. Contain the virus and stop the spread! Under normal circumstances, you may never consider having a disinfecting service completed at your location. Only when employees or students become ill and absences are notable would a company be called to Disinfect Surfaces for Viruses and Diseases. This may occur during a bad flu season affecting a school, office or retail store. Unfortunately, however, these are no longer "normal circumstances" as the concern with the spread COVID-19 continues to spread, infect and cause illness and death.
How is the infection spread?
The primary mode of infection is from droplets traveling from one person to another person but the next most common means of infection is from hands. That's why common touch points like – doorknobs, keyboards, handrails, light switches, elevator buttons, phones, desks, tablets, cabinets, closet handles, bathrooms and hardware etc. – get the most scrutiny.
One commonly asked question is, "How long can the COVID-19 virus live on an inanimate object such as a doorknob?"
Some say 24 hours, some say a week or two – Researchers are still learning so much about the virus, how it's transmitted and how long it lives on any particular surface.
Another Common Question is … "Will sprays harm technology like printers, fax machines, computers or phone systems?"
Commercial sprayers are a mist consistency, so it does not affect the technology a business may have, such as computers or printers.
These professional disinfectant sprayers and foggers cover more area than more common household items and reach higher areas.
Why use a professional Service – More Effective and Longer Lasting than Typical Disinfectants
Professional sprays kill on contact and provides up to three months of residual surface protection. It works by forming an invisible antimicrobial coating that minimizes the spread of infection now and in the weeks and months after the spraying is complete.
The water-based solution aggressively adheres to surfaces, creating strong bonds that provide short-term and long-term disinfecting protection.
Antimicrobial agents activate surfaces, continually killing germs and bacteria over time.
The Benefits of Antimicrobial Spray in Disinfecting Surfaces for Viruses and Diseases
Thoroughly disinfects surfaces
Provides long-term residual protection
Inhibits the growth of bacteria, fungi, mold and mildew
Does not wash off once applied
A healthy, germ-free work environment is one of the best protections from the spread of contagious disease. With many concerned about the coronavirus outbreak, Hazstat offers a powerful home and commercial disinfecting service, one-time, weekly and monthly services. During these uncertain times, we are here to help. Contact Us Today for our prolonged antimicrobial spraying services.
Helpful Resources